«
Missing Item ID's
|
New Book Bonanza
»
Welcoming our new Staffer Schnurbs
I would like to welcome our newest team member Schnurbs. She has been very active on our S2 Guild side.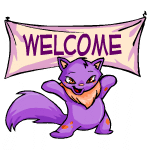 She has brought it more and more back to life and is contributing greatly with ideas on how to improve our guild activities. Hence why we just had to get her on our team. Despite her many obsessions, she will find the time to bring all our guild members some new activities and watch closely that everything goes the right way on the boards.
Welcome to our team Schnurbs 🙂
This entry was posted on Monday, December 10th, 2012 at 5:18 am and is filed under Information. You can follow any responses to this entry through the RSS 2.0 feed. Both comments and pings are currently closed.