«
New collectibles released
|
S2 Book World is hiring!
»
Vote for the Future of S2
Well it is time to do the spring cleaning. We want to know what YOU use and love about S2. What don't YOU use, what would YOU like to see, or change. For this we created these two polls, to give us an idea about the future of S2.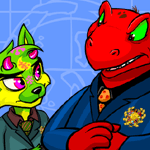 We want to hear all comments 🙂
We extra enabled COMMENTS as well on this post, so that you can let us know in your own words. All ideas will be listened to and considered.

And a second Poll to vote on separate. Once you voted, just hit the BACK Button to return to S2.


Comment
This entry was posted on Saturday, April 6th, 2013 at 10:25 am and is filed under Information. You can follow any responses to this entry through the RSS 2.0 feed. Both comments and pings are currently closed.