«
new collectables
|
Newly released Neopets collectibles
»
S2 Bookworld is an OFFICIAL Neopets Fansite!!
Hey everyone! Today, The Neopets Team added several wonderful sites to their community fansite page, S2 Included!!

We'd like to wish a warm welcome to all the new Muppets that are visiting our page, and we hope you enjoy our database!!! If you have any questions, you can always join us in S2Chat, or Neomail any of the staff members!

(to use our database checklists for books, booktastics, gourmets, stamps, trophies and cards Click on s2 database, and register to create an account =)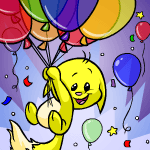 This entry was posted on Monday, October 1st, 2012 at 4:37 pm and is filed under Information. You can follow any responses to this entry through the RSS 2.0 feed. Both comments and pings are currently closed.