«
Vote for the Future of S2
|
Negg Prize book
»
S2 Book World is hiring!
Do you have a passion for collectible items? Do you dream about working on one of the most awesome databases in Neopia? We have a few positions open for people who are interested in working on our database team.


Have a look
here
to see if there is a position that would be a good fit for you!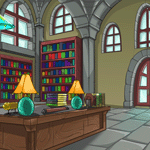 If you are interested in joining our awesome team, and becoming a staff member of S2 Book World, please submit an application .

This entry was posted on Saturday, April 6th, 2013 at 5:59 pm and is filed under Information. You can follow any responses to this entry through the RSS 2.0 feed. Both comments and pings are currently closed.