«
new gourmet delights
|
New Wheel Prizes
»
Neodeck Collectable Cards
It has been a long road of work, but we are happy to present our Newest feature.
You will now be able to Import and keep track of your Neodeck Collectable Cards from Neopets in our Database.

Just like with Books, Booktastics, Stamps, Avatars, Gourmets, and BD challengers, you will now also be able to Import, Export, your Collectable Cards, view the ones you have, and more important for some, the ones you still need. Enjoy!

Collect all of me
On this note I would also like to welcome our
Newest Staff member Juney
. She's has been around for quite some time, helping us ID items, work over our Content, and add all those pretty Cards into the S2 Neodeck.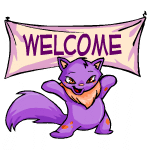 For all these great News, I have also RESET ALL IMPORTS. So you will be able to use your Imports again and don't have to wait for it to reset.
This entry was posted on Thursday, May 12th, 2011 at 3:27 pm and is filed under Collectable Cards, Database, Information. You can follow any responses to this entry through the RSS 2.0 feed. Both comments and pings are currently closed.