«
New Moltaran Books and FOOOOOD!
|
New Books, Stamps & Gourmets
»
Neopets Collectable Cards Info
As promised earlier, here is the new content area. Are you one of the eager Collectable Cards collectors using the Cards section in our Database, or have you just started collecting them.

Maybe you are just curious about one of the many features on Neopets, or just read this Newspost; well we got a brand new Collectable Cards section. In our Menu you will find now an Info page just for Collectable Cards.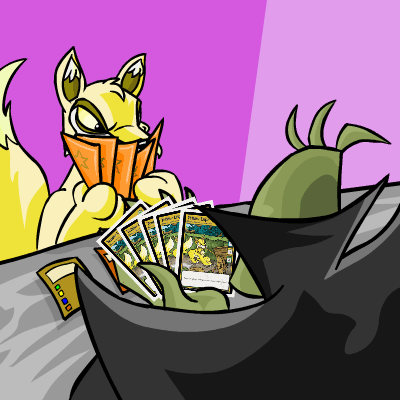 Let's play a fair game hehe
We have now added a
Collectable Cards Guide
on how to get started with Collectable Cards and a
Retired Collectable Cards page
where you can learn a little about the cards history.
This entry was posted on Saturday, January 14th, 2012 at 12:17 pm and is filed under Collectable Cards. You can follow any responses to this entry through the RSS 2.0 feed. Both comments and pings are currently closed.