«
Hot Dogs and Steak…balanced with healthy salad!
|
new gourmet delights
»
Menu Change
Hello everybody,
we are going to change our Menu to look more fashionable, and organize it a little with our continues Site updates coming. The menu will be temporary be unavailable, but be assured we will work fast to get it back to you.

For those worried they won't find the way to our Database, here is the link: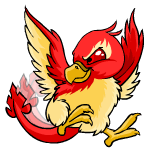 Click me to get to the S2 Database
This entry was posted on Tuesday, May 3rd, 2011 at 3:36 pm and is filed under Information. You can follow any responses to this entry through the RSS 2.0 feed. Both comments and pings are currently closed.
One Response to "Menu Change"
|
|