«
Advent Calendar Book
|
New Aisha and Popcorn Gourmets
»
Good Bye 2012!!!
And another great, fantastic year is coming to an end. We've had lots of things happening during 2012 on S2. We added new guides, went mobile, refreshed our site style and added new database feature like our Game Trophy section. S2 also achieved something that only a few other sites have managed to so far. We've become an official Neopets Fansite. Feel free to read up on all that has changed S2 on our S2 History page.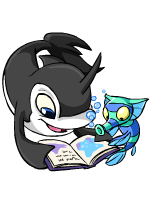 Hmm.. Oh that's what happened?
With this great year coming to an end, I want to thank everybody from our staff for their great support in keeping the site up to the standards of our users. I also want to say a BIG Thank You to all our S2 users. Without you guys and girls, we wouldn't be here. Thank you for the many emails you wrote with your thanks, support, ideas and questions. We are looking forward to another great year with everybody and our collection addiction on Neopets hehe
Just one more for my collection…
The whole S2 Staff want to wish you all a GREAT start into the new year 2013. Have fun, and a good slide into the new adventures in 2013. Thank you.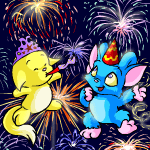 THANK YOU!!!
This entry was posted on Monday, December 31st, 2012 at 3:07 am and is filed under Information. You can follow any responses to this entry through the RSS 2.0 feed. Both comments and pings are currently closed.