Gourmet Info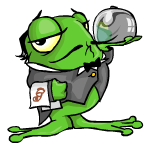 So what are you waiting for, GET CHUFFING!
Interested in becoming a
Gourmet Club
award winner? Here is everything you need to know to earn one of these shiny gourmet trophies for your pet!




Check out our
Gourmet Club Database
to help you keep track of foods eaten and still to be eaten by your pet!
We will be continuing to update this section with information as it's collected, but if there is something that really interests you or that you'd like to see here, do let us know! Just neomail steve_km!