Collectable Cards Info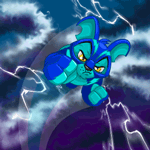 Collectable cards are items that feature famous Neopet characters and can be put in your Neopets album. Unlike Stamps or TCG cards, Collectable Cards can be removed and returned to your inventory.
Did you know that in the beginning of Neopian time, one had to pay to store collectible cards?! It was like having a gallery or a shop that you had to pay to expand. These days, you can store them for free AND even earn a trophy for having them!



Collect us all!!!
Want to know more? Have a peek at our Guide to Collectible Cards and our
Collectable Card Database
.
We will be continuing to update this section with information as it's collected, but if there is something that really interests you or that you'd like to see here, do let us know! Just neomail steve_km!