«
Galactic Food
|
Easter Cybunny Avatar
»
Battledome Challengers
Since there has been no News yet on the Faerie Books, I thought I work today on a different section of our S2 Book World Site.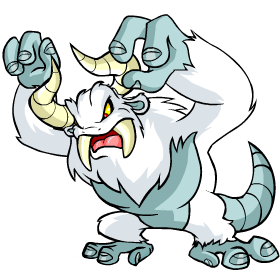 I'll freeze all of my Challengers Muwahahaha!!!
I took a look through our Battledome Challengers section in our Database and made a few updates there.
Some Challengers still didn't have links to the Neopets Page on the whereabouts of the challenger. I also added named the Defender of Neopia Challengers in their description.

Good luck fighting the Challengers for a shiny Trophy.
This entry was posted on Wednesday, April 7th, 2010 at 9:04 pm and is filed under Battledome. You can follow any responses to this entry through the RSS 2.0 feed. Both comments and pings are currently closed.
One Response to "Battledome Challengers"
|
|